Cancer Council Grant success for ASSC collaboration
Congratulations to UQDI Professor Kiarash Khosrotehrani, who has been awarded one of two Accelerating Collaborative Cancer Research (ACCR) grants from Cancer Council Queensland.

The four-year grant will provide funding of $350,000 per annum from Cancer Council Queensland and a cash contribution of $150,000 per annum from the Administering Institution.
The research project to be undertaken by Professor Khosrotehraniand his team is an advanced technological approach to predicting survival in patients diagnosed with locally invasive cutaneous melanoma.
Professor Khosrotehrani said the ACCR grant-funded project aimed to give cancer patients a better chance of survival through administering appropriate treatments, by identifying those whose cancer was more likely to spread.
"With this new funding, we hope to identify at diagnosis those who have a high chance of progressing towards metastatic disease using state of the art molecular techniques.
"This will give the best chance for intervention with therapies and surveillance to change the outcome of these patients," Professor Khosrotehrani said.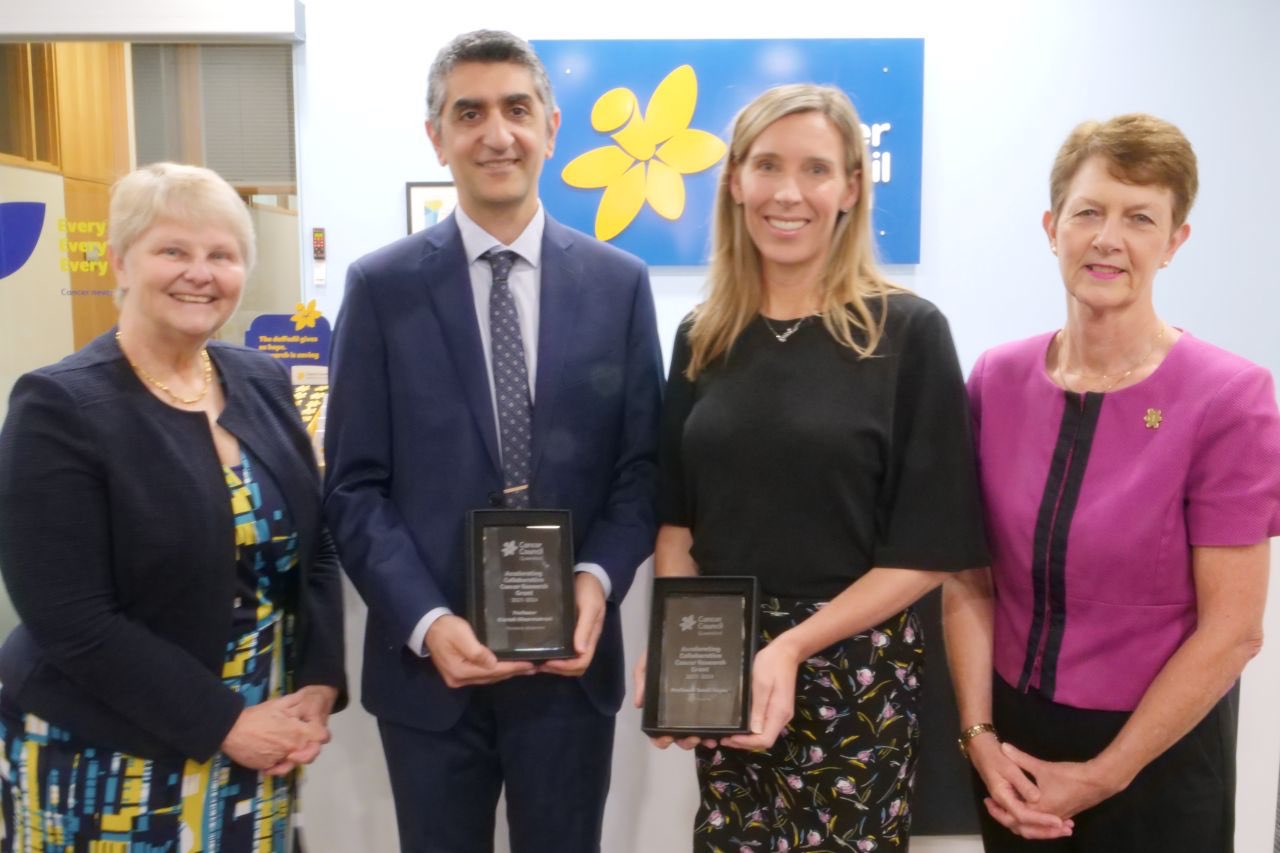 Cancer Council Queensland CEO Ms Chris McMillan congratulated the successful recipients.
"Investment in innovative, ground-breaking research in Queensland is vital for reducing the burden of cancer in our community," Ms McMillan said.

"We have implemented the highly competitive Accelerating Collaborative Cancer Research grant scheme so that we can fast-track the most innovative, high-quality projects put forward by Queensland researchers.
"The successful grant recipients are at the forefront of cancer research and their teams' research provides hope for the 29,000 Queenslanders diagnosed with cancer each year."
The project, led by Professor Khosrotehrani, combines skin cancer researchers from The University of Queensland and QIMR Berghofer Medical Research Institute.
Media: Faculty of Medicine Communications, med.media@uq.edu.au, +61 7 3365 5133, +61 436 368 746, Melissa Kerr, melissa.kerr@uq.edu.au, +61 7 32237494.